2021 – 2022 Renaissance Series
The new series is inspired by the women and flowers of the Italian Renaissance. The viewer can find modern versions Florentine noble ladies or Botticelli's Three Graces. Even though the period is different, the beauty of the women and flowers is timeless.
We can see the flowers of the paintings as symbols or referring to the ancient Greek myths such as marguerites dedicated to the women's protector Artemis.  Ancient Greece and Italian Renaissance keep on inspiring Sofia's artwork.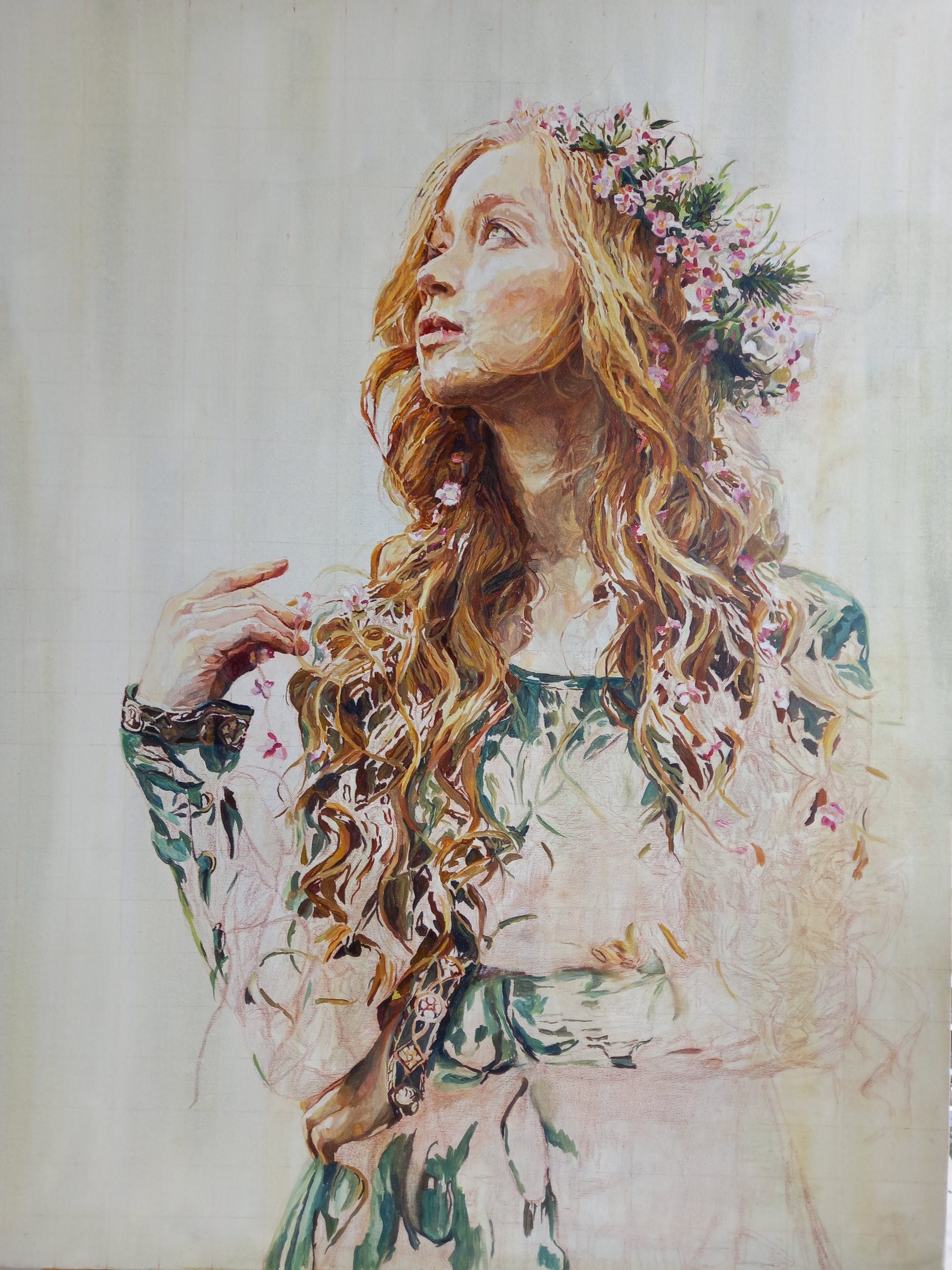 Renaissance
100 x 80 cm
Oil on canvas
2021
Available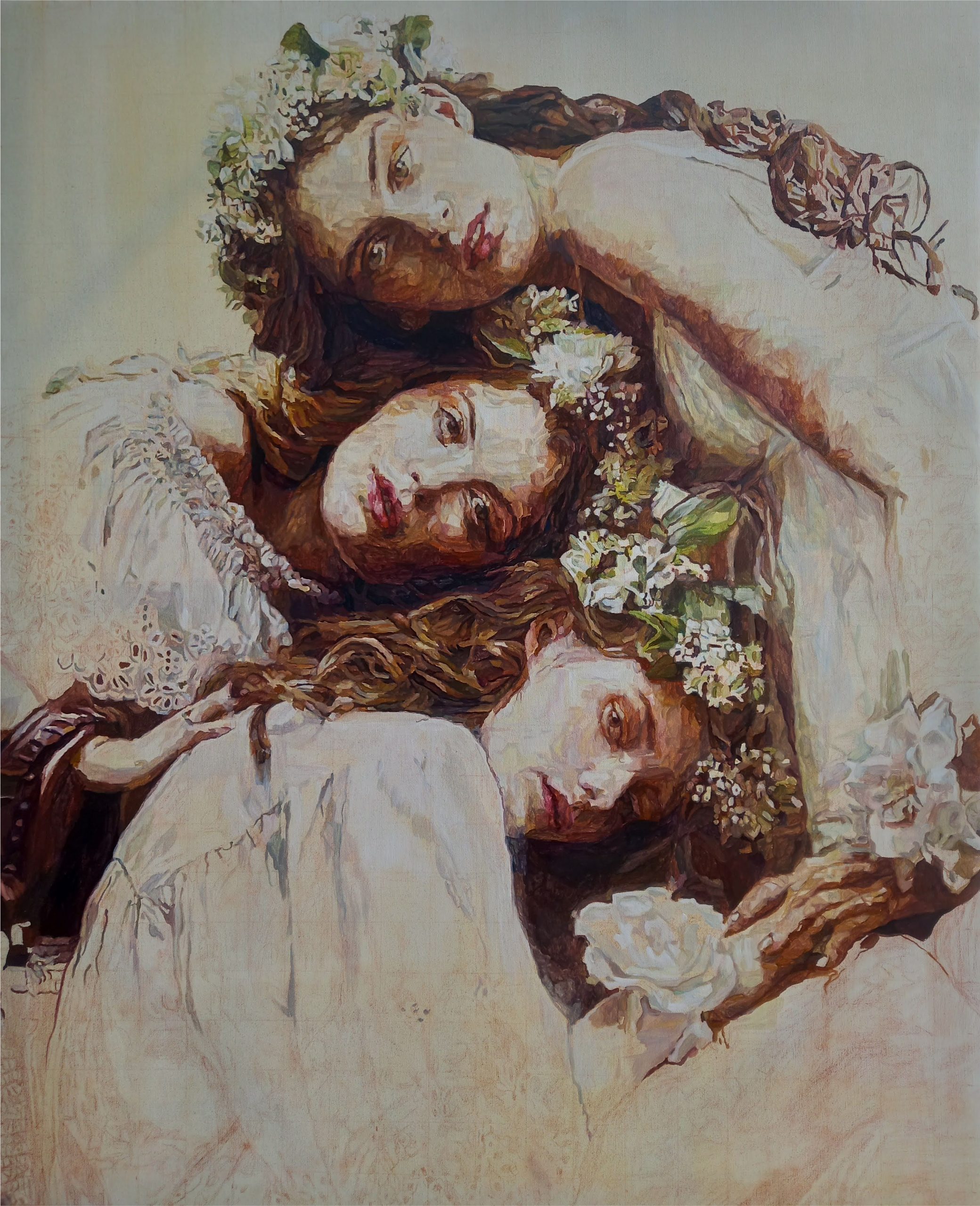 Three Graces 1
100 x 80 cm
Oil on canvas
2021
Sold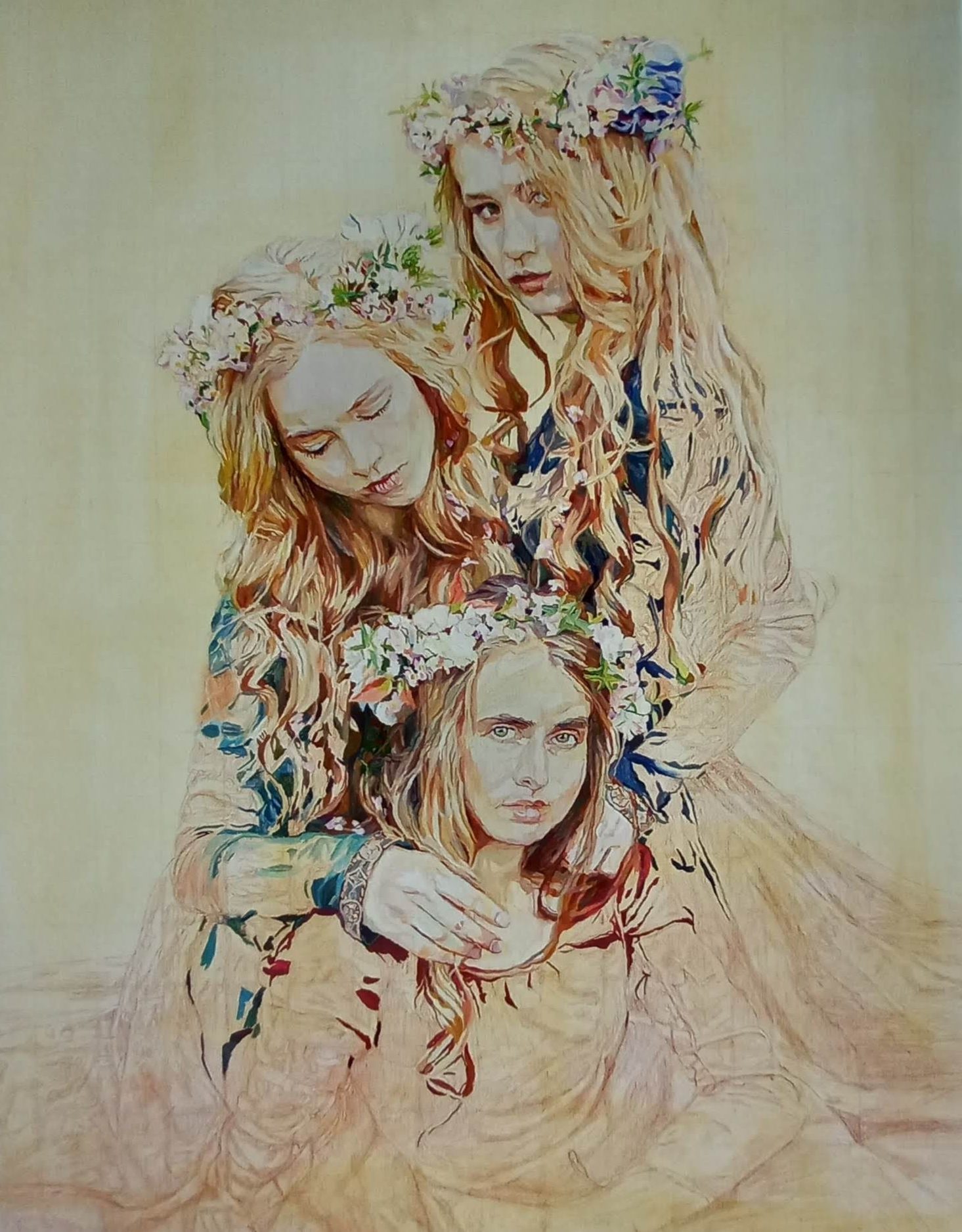 Three Graces 2
100 x 80 cm
Oil on canvas
2021
Available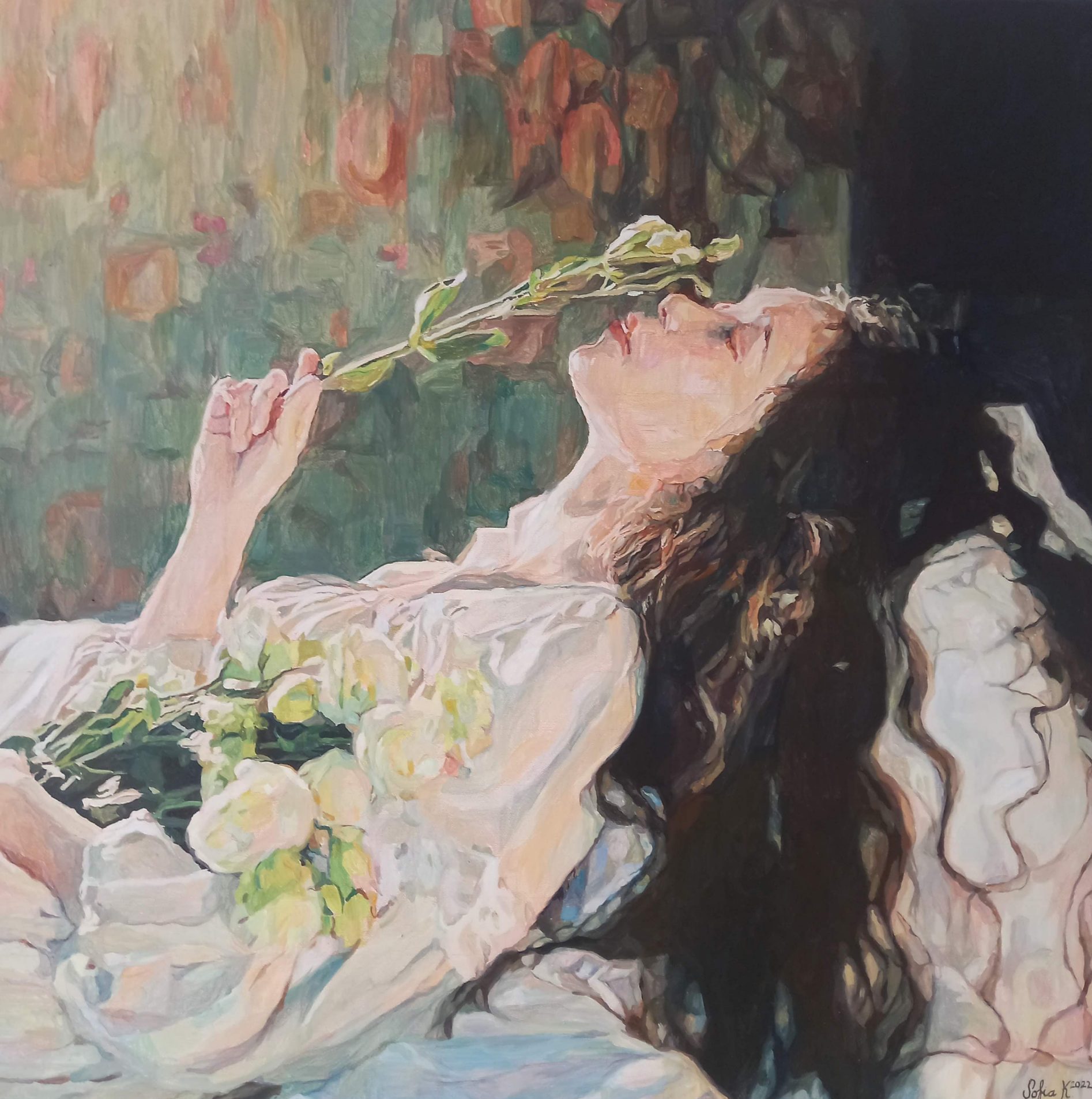 Dream
60 x 60 cm
Oil on canvas
2022
Sold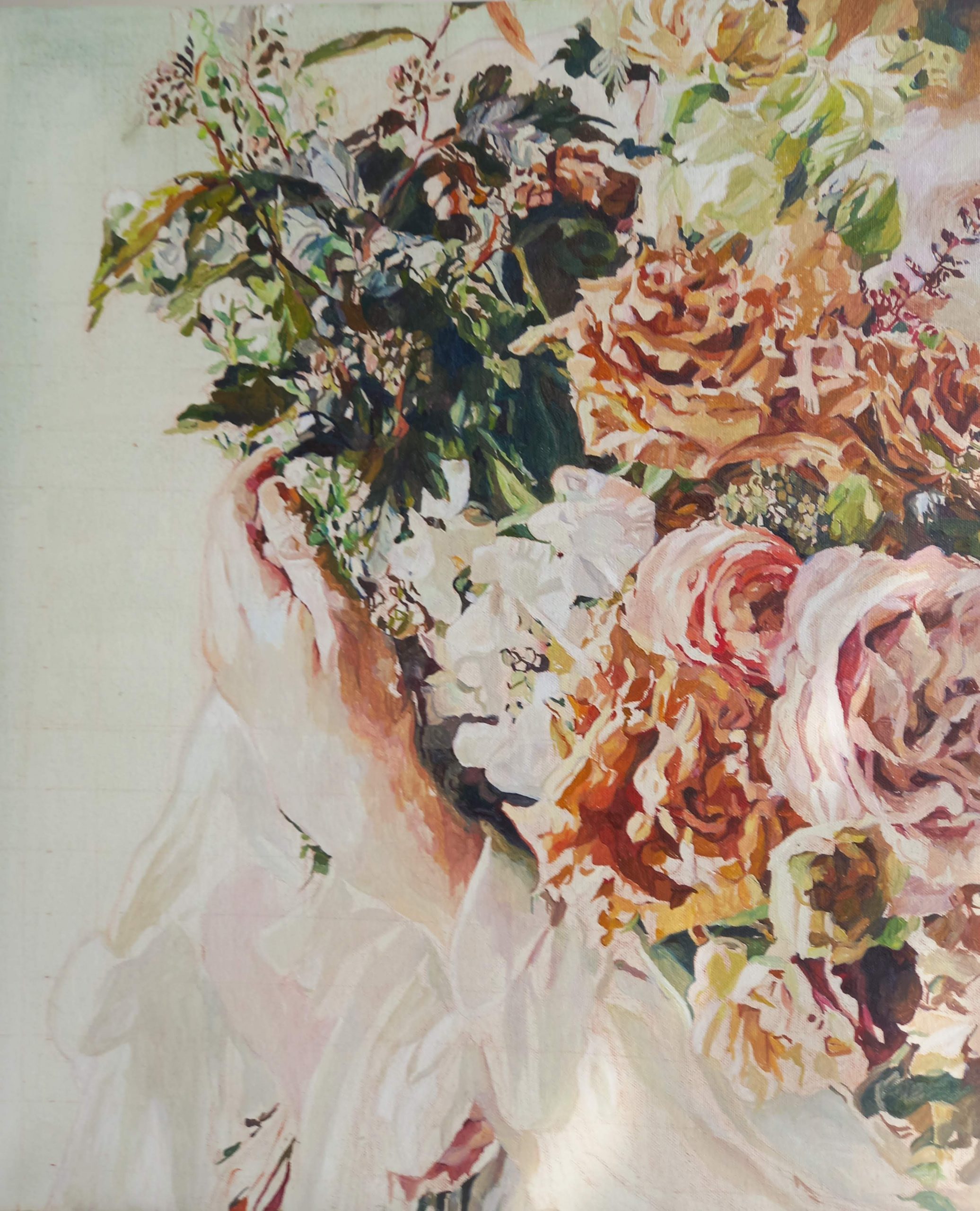 Under the Tuscany Sun
60 x 70 cm
Oil on canvas
2022
Sold

From the Flower Garden
Triptych, 30 x 30 cm each
Oil on Canvas
2022
Sold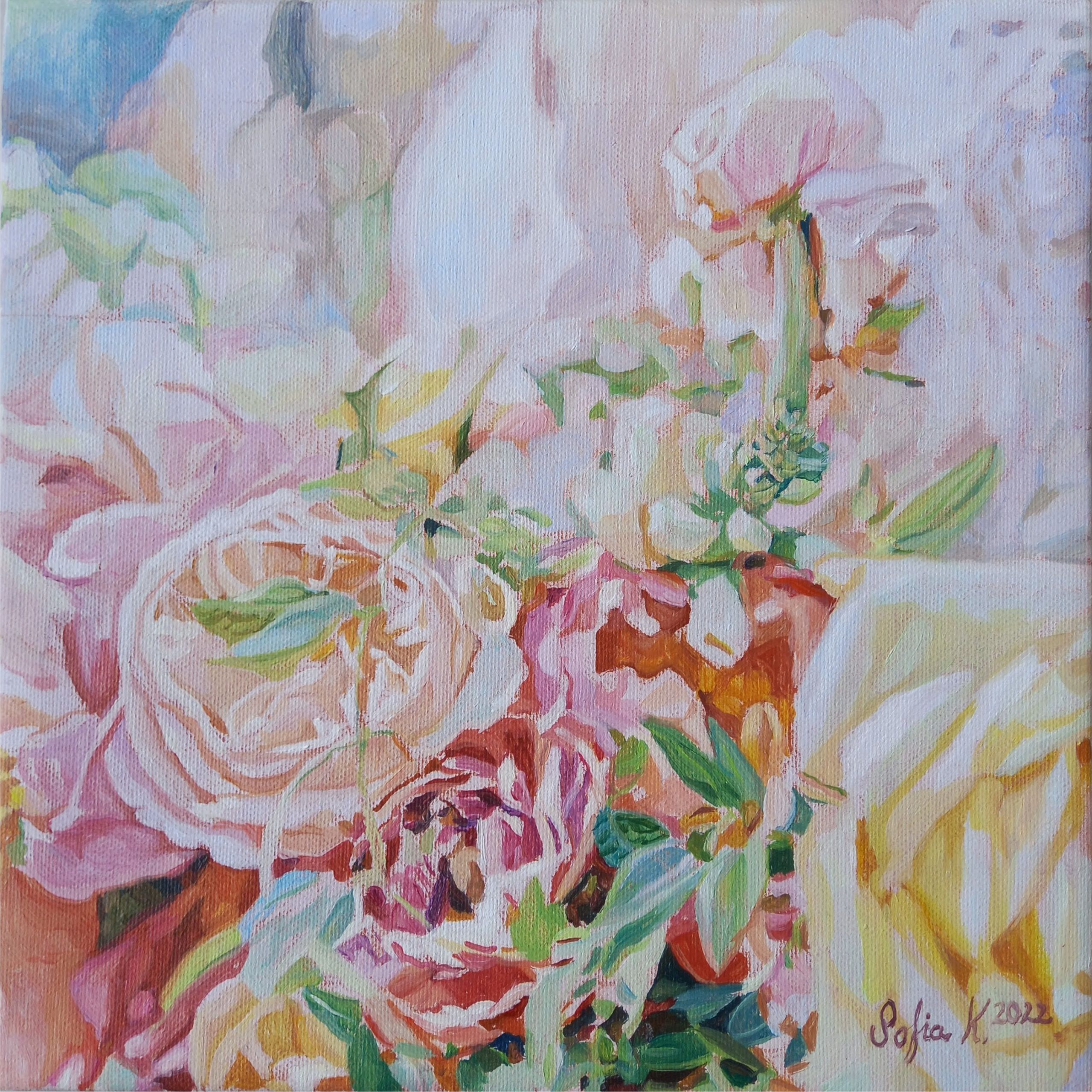 From the Flower Garden 1
30 x 30 cm
Oil on canvas
2022
Sold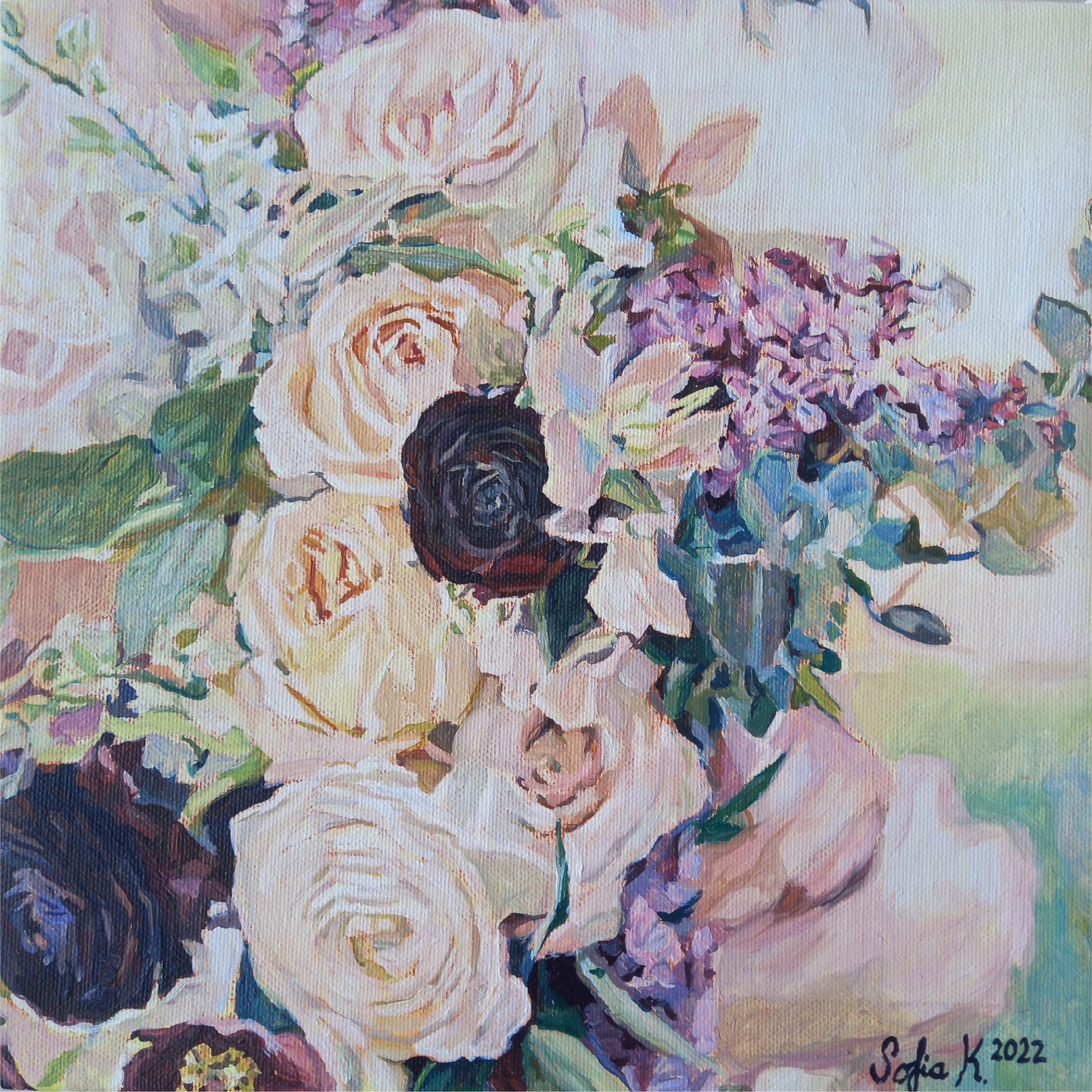 From the Flower Garden 2
30 x 30 cm
Oil on canvas
2022
Sold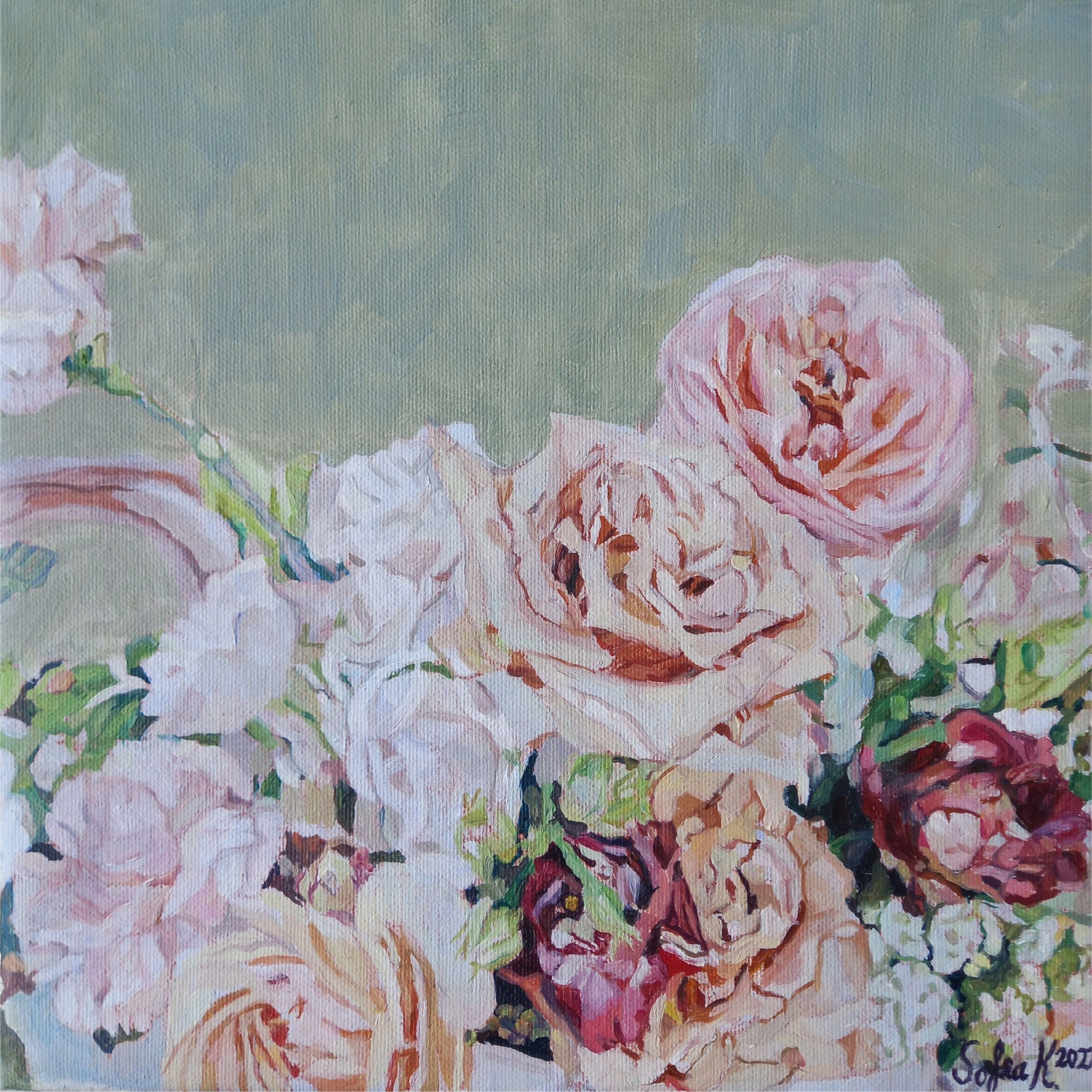 From the Flower Garden 3
30 x 30 cm
Oil on canvas
2022
Sold
Joy of Dance
120 x 160 cm
Oil on canvas
2019
Sold
Dancing Away
40 x 60 cm
Oil on canvas
2019
Sold
Girl from Florence
100 x 100 cm
Oil on canvas
2019
Sold
Childhood's Garden
60 x 60 cm
Oil on canvas
2019
Sold
Just Flying
60 x 60 cm
Oil on canvas
2019
Sold
Girl with Roses
100 x 100 cm
Oil on canvas
2017
Sold
The Bather
100 x 100 cm
Oil on canvas
2017
Sold
Ballerina
60 x 80 cm
Oil on canvas
2017
Sold
Hortensia
100 x 100 cm
Oil on canvas
2017
Sold
Silence
50 x 50 cm
Oil on canvas
2015
Sold
Monument de la Republique
100 x 100 cm
Oil on canvas
2015
Sold
Girl with Lilacs
70 x 90 cm
Oil on canvas
2015
Sold
Nike 4
120 x 160 cm
Oil on canvas
2013
Sold
Sleeping Arianna
60 x 80 cm
Oil on canvas
2013
Sold